You can send an email to the people who joined a waiting list: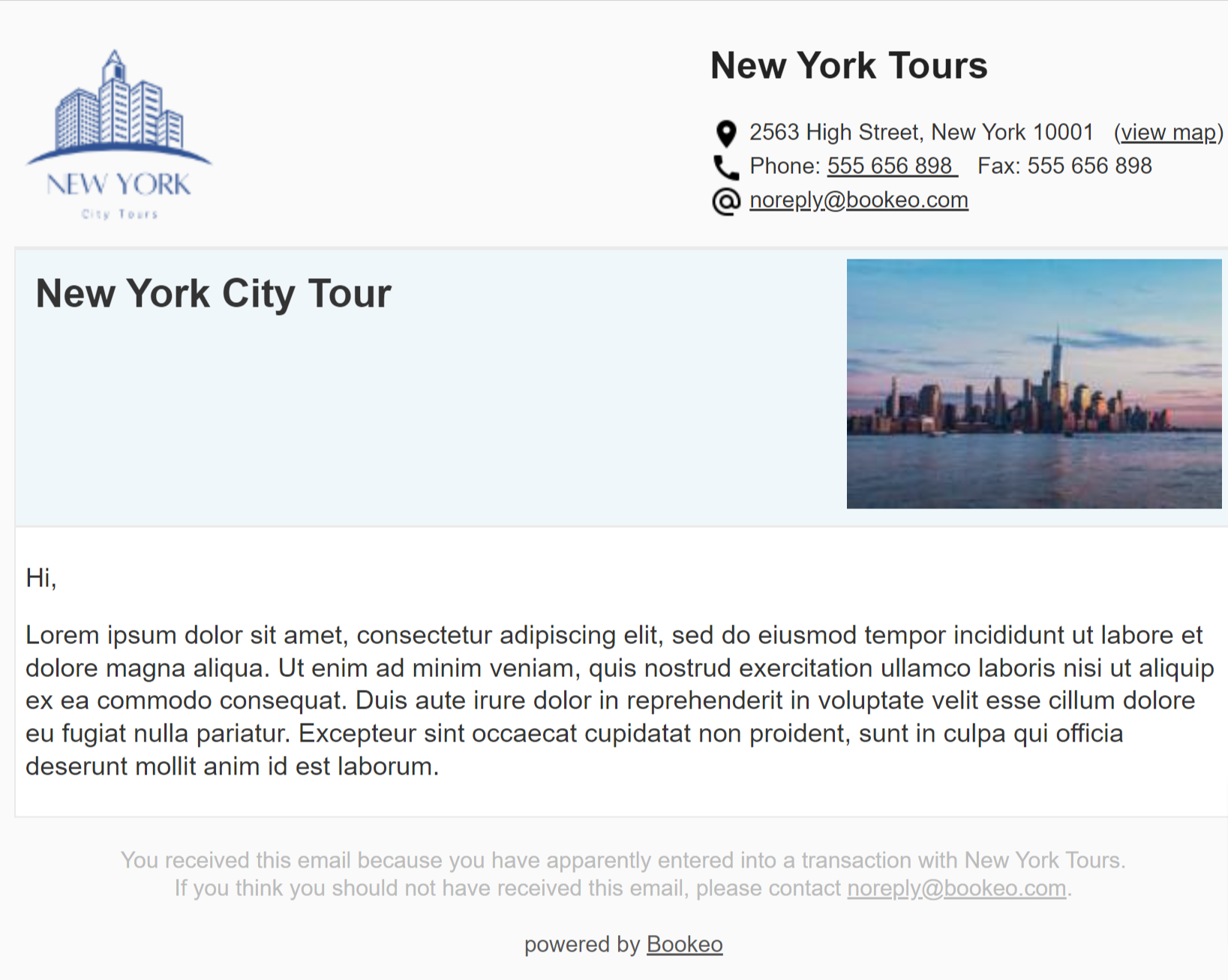 To send the email, in your Bookeo account:
1. Go to Calendar
2. Click on the specific class/tour/game to open it
3. Click on the Email button (a pop-up window will open)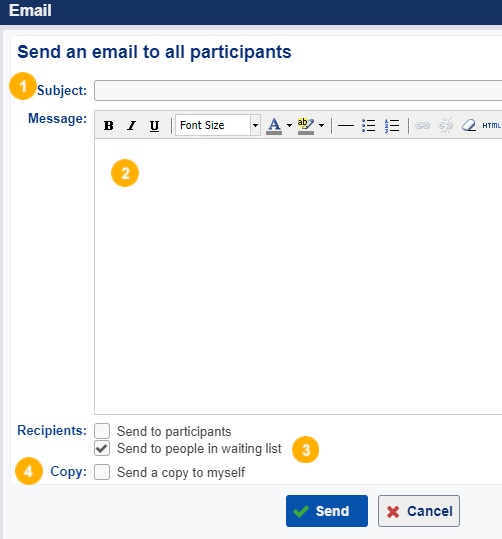 4. Type the Subject [1] of the email, the Message [2].
5. In the Recipient section, tick the Send to people in waiting list [3] checkbox
6. Tick the Copy [4] checkbox if you want to send a copy of the email to yourself.
7. Click on the Send button.
8. Bookeo will confirm to how many customers the email was sent.
9. Click Ok