It is very easy to synchronize your Bookeo calendar with Microsoft Outlook 2007.

Using Microsoft Outlook 2010?


Click here

Using Microsoft Outlook in Office365?
Click here
1. Go to your Bookeo Calendar
2. Click on the iCal button at the bottom



3. From the scroll down menu [1], select the calendar(s) you want to sync to your Outlook 2007 client
4. Tick the Use fixed times checkbox [2] if you want Bookeo to send data in GMT timezone. Click here for more information on the Use fixed times function.
5. Copy the Web address [3]
6. In Outlook, click on Tools on the menu
7. Select Account settings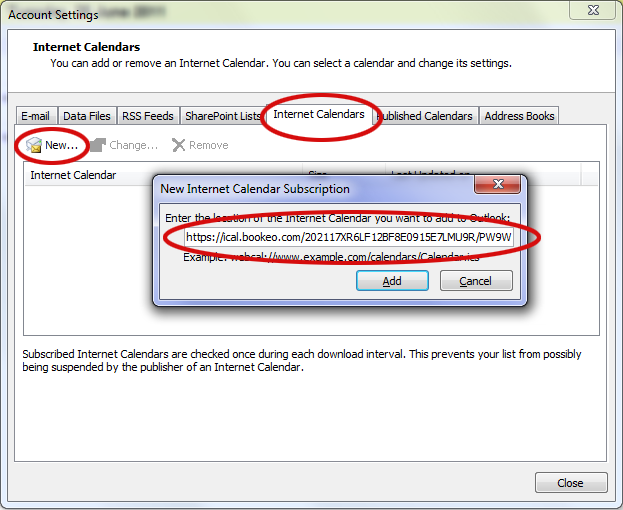 8. Click on Internet Calendars>New
9. Paste the web address you copied earlier.
10. Save the changes.