Customers can enroll and manage their membership from the Customer Area.
In this article:
---
Customer who want to subscribe as members will have to:
1. Sign in into the Customer area
2. Click on Membership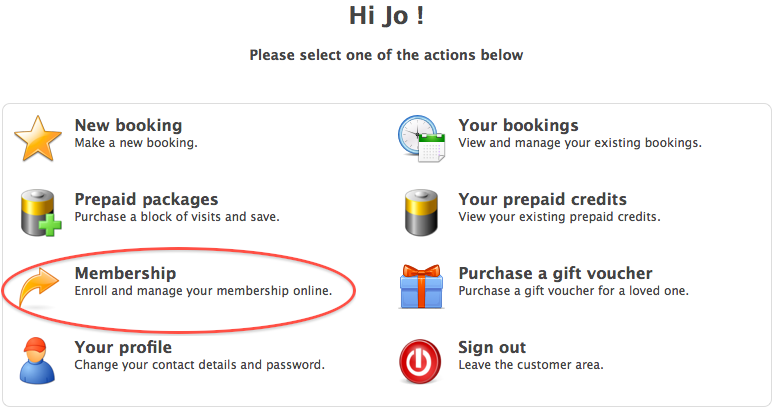 3. Tick the Enroll button
4. Select the membership
5. Make a payment
---
Will I be notified when customers enroll as members?
When customers enroll as members, you will receive a message in your Bookeo Home page.