Bookeo does not send email reminders to customers asking them to pay for a booking. However, you can send an updated booking confirmation email with a link to pay for the balance of the booking.

1. You will have to make sure that the Pay Balance feature is enabled for the specific service/class/tour

For step by step instructions on how to enable the Pay Balance feature, please click on the type of account you are using to be redirected to the specific tutorial for the account type:

2. Create the booking or open the existing booking

3. Tick the Send to customer [1] checkbox.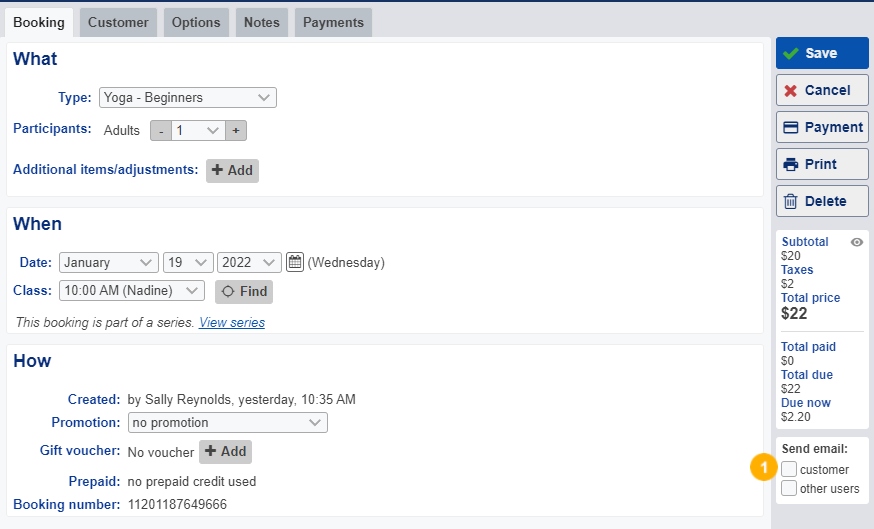 4. Save