It is possible to sync ONLY ONE Bookeo user account with the same Google account.
If you have already set up a sync with your Google account, and want to sync a different Bookeo account, you will need to revoke the existing permission first, so that you can authorize the new Bookeo account to sync with your Google account.
To revoke an existing permission:
1. Click on the Profile icon [1] at the top right in your Google account
2. Click on Google Account [2]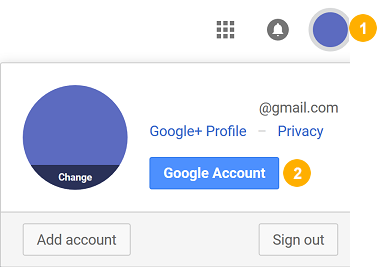 3. Click on Security [3], in the Third-party apps with account access section, click on Manage third-party access [4]



4. Click on Bookeo [5]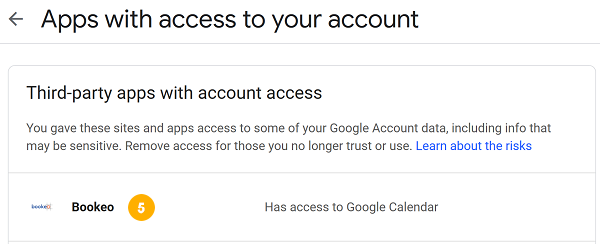 6. Click on the REMOVE ACCESS [6] button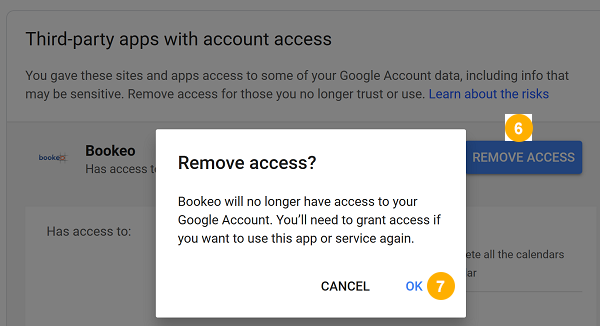 7. When prompted Bookeo will no longer have access to your Google Account. You'll need to grant access if you want to use this app or service again, click on the OK [7] button.