In Bookeo Appointments, you can set a default service. That service, and its category, will show as preselected on your booking page.
If you do not set a default service, your main booking page will initially show only your categories, and customers will have to click on a category to see its services.
To set a default service, in your Bookeo Appointments account:
1. Go to Settings>Services offered and additional options
2. In the Details section, from the Default [1] dropdown menu, select set a default choice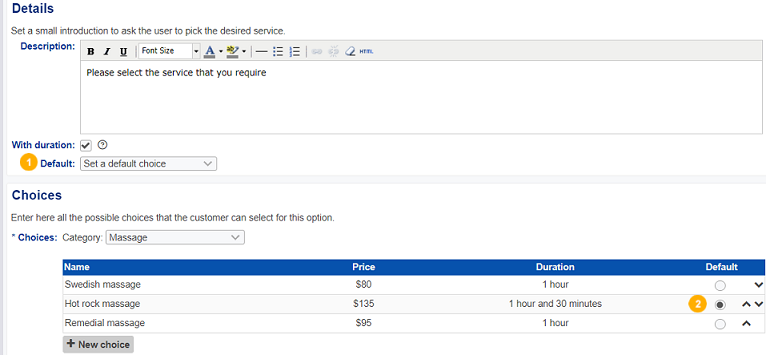 3. In the Choices section, tick the Default radio button [2] next to the service that you want to set as the default service.
4. Save