In this article:
---
Step 1 - Set to use the Bookeo standalone booking page in Bookeo
1. In your Bookeo account, click on Settings>Website integration
2. From the Page location [1] dropdown menu, select the option use Bookeo's site
3. Save
---
Step 2 - Add a link to your standalone booking page in your Google Business Profile Website
1. In your Google Business Profile account, click on Website [2]
2. Go to the page where you want to add the link to your booking page. Select the Button label, for example, Make Appointment [3]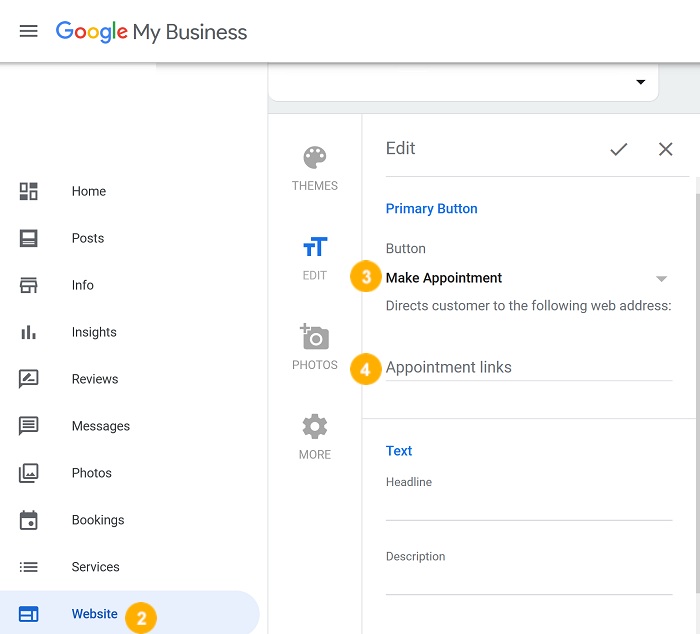 3. In the Appointment links [4], paste the URL of your booking page, that you can find in your Bookeo account in Marketing>Booking button and links.
4. Save the change and Publish the website.