If you do not have a website, or do not want to integrate the Bookeo widget into your website, you can use a customizable web booking page offered by Bookeo, similar to the one below.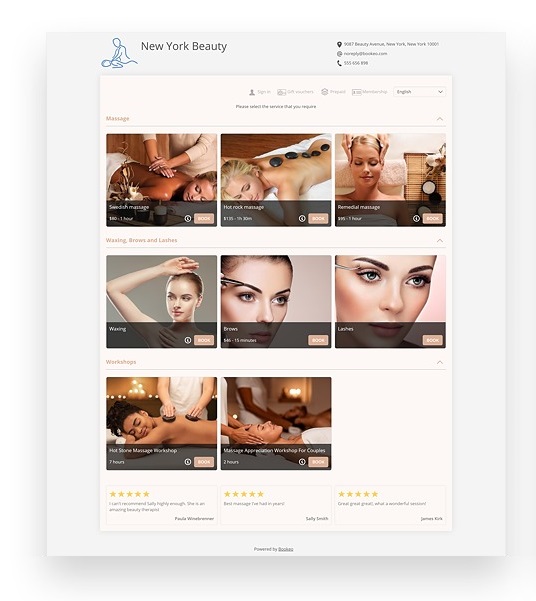 In your Bookeo account:

1. Go to Settings>Website integration

2. From the Page layout scroll down menu, select use Bookeo's site

3. Save
Note
You can add your logo and business details to the web booking page provided by Bookeo, in Settings>Business details and logo.
You can use the buttons and links provided in Marketing>Booking button and links to redirect your customers to your web booking page.