If you do not have a website, or do not want to integrate the Bookeo widget into your website, you can use a customizable web booking page offered by Bookeo, similar to the one below.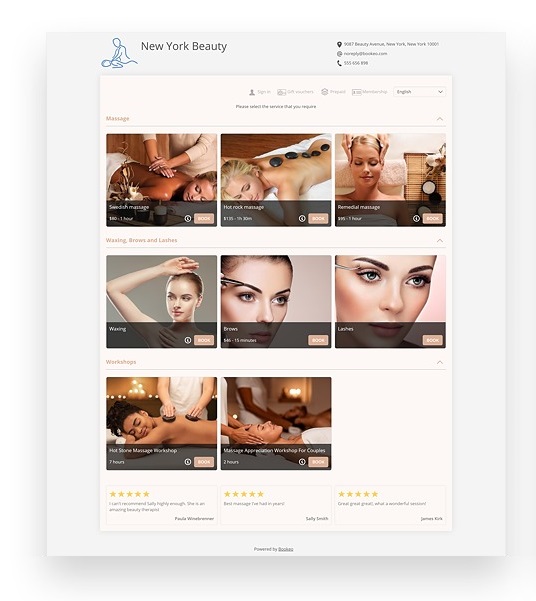 The URL of your customizable web booking page will be https://bookeo.com/accountname. The account name is set during the account set up wizard, and you can view it and edit it in Settings>Business details and logo.


Note
You can add your logo and business details to the web booking page provided by Bookeo, in Settings>Business details and logo.
You can use the buttons and links provided in Marketing>Booking button and links to redirect your customers to your web booking page.