If your service/product is sold both directly and via different sellers (like tour operators, tour agencies etc.), the easiest way to set up booking agents in Bookeo is to create a single code promotion for each of them.
In this article:
---
Step 1 - Set up your Booking Agents
1. Go to Marketing>Promotions
2. Click on the New promotion button
3. Insert the name of the booking agent in the Name of the promotion field.

4. Select single code promotion type and input a code that the specific booking agent will have to insert to create bookings directly from your booking page.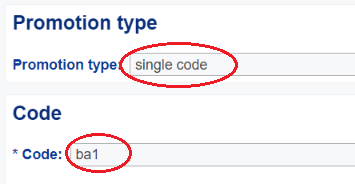 5. Select the service(s) the agent can book for you, ticking the checkbox next to each service/class/tour you provide.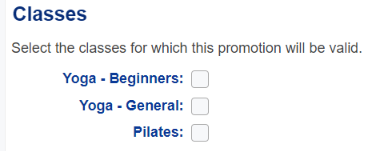 ---
Step 2 - Set up the Booking Agents commission rate
1. In the Discount section, you will typically leave the discount to 0%, so the customer only sees the full price.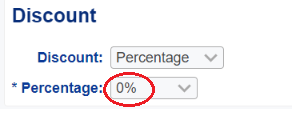 2. In the Pay later section you can set how you are going to arrange payments with your agents.
There are commonly two modes of operation:
the agent can book without making a payment (and you invoice them at the end of the month or similar, for all the bookings they made). To use this model, simply enable the option "Allow deferred payment. When enabled, this option means that the agent can make a booking without paying.

You can then run a report (see below) to invoice them periodically for the bookings they made.



OR

the agent pays in full (ex using the customer's credit card), and you pay them a commission at the end of the month or at any point in time. To use this mode, do NOT enable the option Allow deferred payment".
3. Set the validity as "always valid"

4. Set usage limits as "no limit".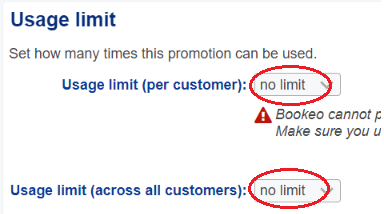 ---
Step 3 - How to run periodic reports to calculate booking agents' commissions
You can periodically run a report to find out how many bookings and how much revenue each agent has generated for the period. You can then use your own rules to invoice them, or to pay them the due commissions.
To run these reports:
1. Go to Marketing>Reports>Bookings
2. Select data aggregation: "group by promotion code". Also make sure to filter bookings by the day the booking was made (see image below).