You can print bookings from your dashboard for internal use or to hand them out to your customers.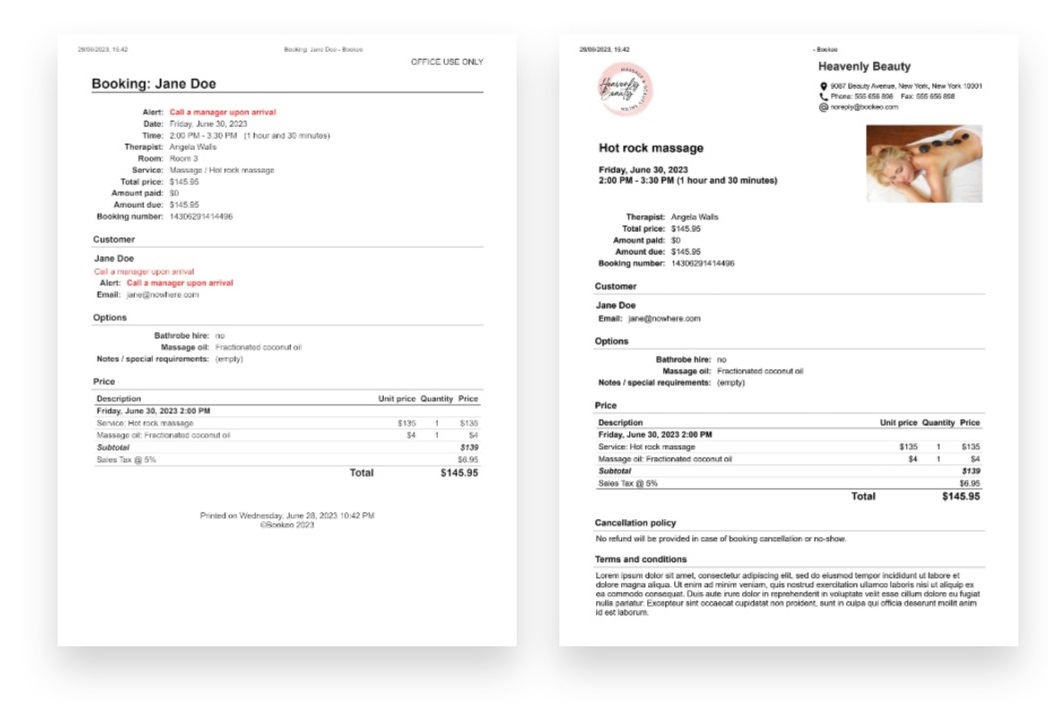 To print a booking:
1. Click on the booking to open it
2. Click on the Print [1] button

3. You can select if you want to print the booking for:

If you updated your company logo, business details,
Terms and Conditions
, or
Cancellation Policy
after
the booking was made, the booking printout for customers will show the latest, updated version and not the version that was set when the booking was made.
4. Your browser print preview will display, click Print