In this article:
---
How can customers purchase a prepaid package?
Once prepaid packages are enabled in your Bookeo account:
a Prepaid icon will show in the Launch bar at the top of the booking page. Customers can click on that icon to see available prepaid packages and purchase them.
Prepaid packages can also be purchased from the customer area, or
you can put the link provided in Marketing>Prepaid Packages on your website.
---
Notification of prepaid package purchase in Bookeo
When customers buy a prepaid package online, a message will appear on your Bookeo homepage.

You will be able to check the usage of prepaid credits by going to Customers, clicking on the desired customer's profile and going to the Prepaid credits tab.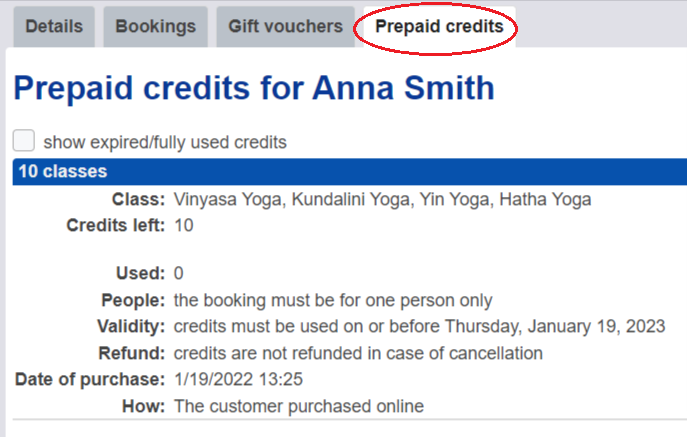 Customers will be able to monitor their prepaid credits from the customer area, by clicking on Your prepaid credits.