Google Things to Do lets you surface your tours and activities inventory on Google Search via free listings and through a dynamic ad format. Users can easily search and compare things to do on Google, view prices, availability and make bookings online.
Google Things to do was previously only available to tickets and attractions but is now also starting to expand into tours and activities.
In this article:
---
How does Google Things to Do work?
When users search for something to do in a specific location - for example, the Statue of Liberty - on Google Search, Google will show a list of ticket options, with the supplier's name and price. If users select one of the options, they will be redirected to the supplier's checkout page.
Google will also show other available things to do near that point of interest with their own ticket options.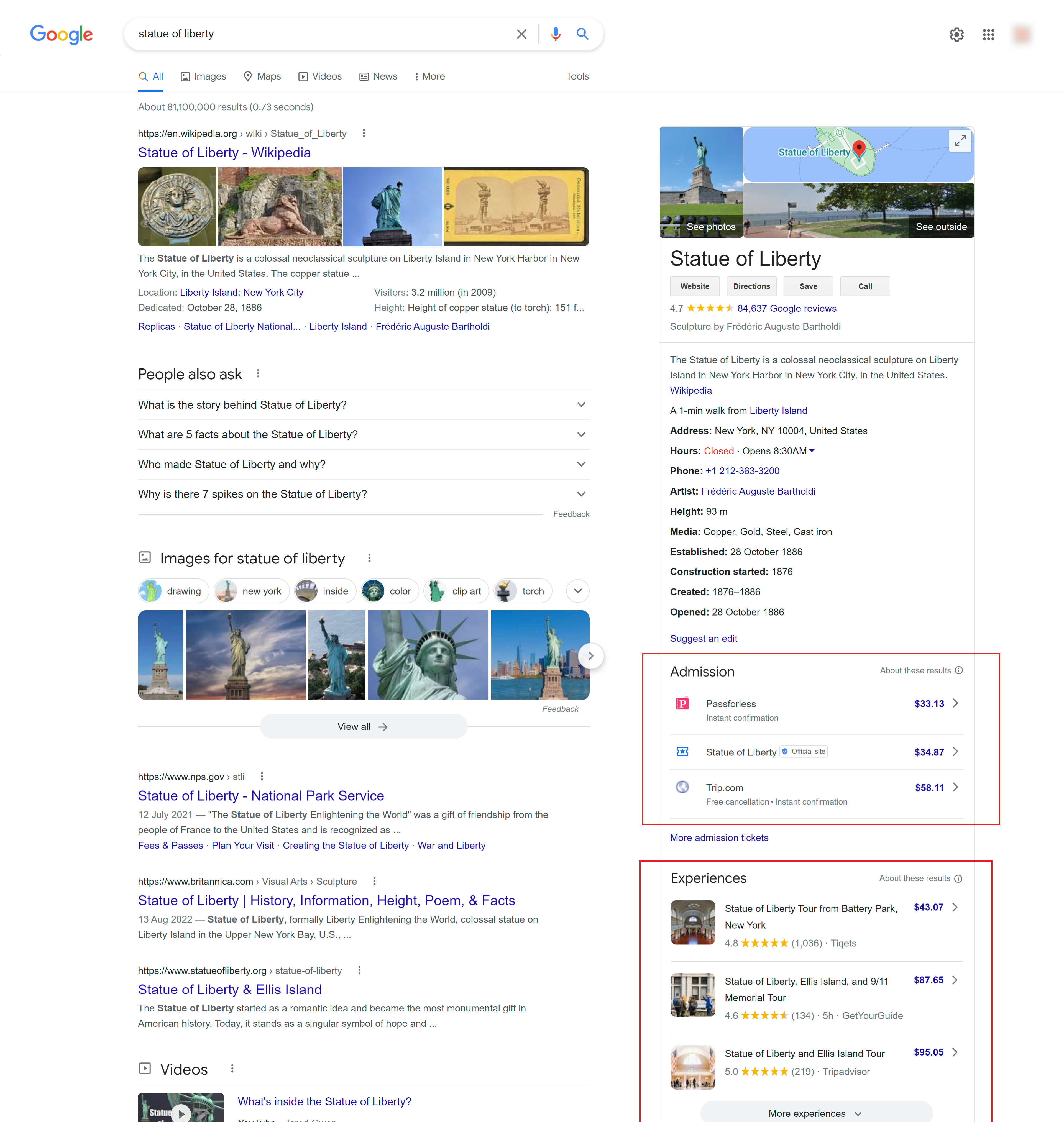 ---
Show and sell your tours and activities on Google Things to Do
You can show and sell your tours and activities on Google Things to Do through Bookeo's integration with the connectivity partners and OTAs listed below:
Tour Location
Google Things To Do is only available for "flagship" locations and attractions determined by Google. This means unless a tour is being offered in one of the flagship locations chosen by Google (typically major tourism destinations), the tour may not appear in Google Things To Do.